spring cleaning at mb hq
As Mirona said in her most recent post, letting go is good for you. Lately at MetaBroadcast HQ, we've been taking that quite literally.
With the departure of a cat ("Where's Tom?"), our ongoing preparation to move to Kubernetes and the ability to say goodbye to a few former projects and demos, we've been spending some of the past few months on a decommission spree.
clean house, clean mind
Whilst I believe very strongly in the the concept of 'clean house, clean mind', it's not always so easy to apply that philosophy to infrastructure. Projects and technologies come and go, deadlines are pressing, and over time, mess creeps in.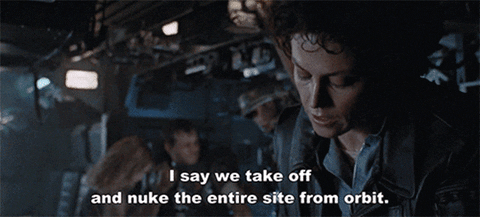 No longer content with an "it does no harm in being there" approach to #legacy work, I've been going full slash and burn. The idea is to remove all traces of all decommissioned work. It's not just to reduce the size of the codebase, or to reduce our AWS bill; it allows us to remove things that could go wrong or cause confusion, and lets us concentrate on what we're working on now.
planning for the future
As we move ahead, Kubernetes is giving us the chance at a fresh start in how we manage our infrastructure. It's prescriptive, which cuts both ways, but means that we benefit from a lot of experience that's been baked into why it does things a certain way.
Learning from our own experiences, we're now being really clear in the conventions to be used for projects, for hostnaming and DNS, and in the way in which we expect things to be set up. Getting this defined early, before migrating anything, should help us keep a clean house for long into the future.
If you enjoyed the read, drop us a comment below or share the article, follow us on Twitter or subscribe to our #MetaBeers newsletter. Before you go, grab a PDF of the article, and let us know if it's time we worked together.
related posts
blog comments powered by

Disqus